OmVeda Classique Facial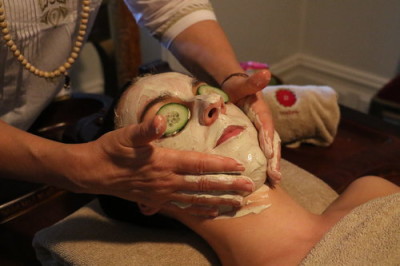 OmVeda Skincare & Hair care is recognised as Australia's leader, innovator and pioneer in organic, Ayurvedic health and beauty made to traditional Ayurvedic principles. The manufacture and preparation of ingredients used in the products follow strict Ayurvedic principles, which have been specifically formulated and tested to use with every skin condition and for the holistic treatment of a wide range of conditions.
The Classique  facials are shorter in duration than the OmVeda Goddess Facial Rituals  and comprise:
One mask;
OmVeda Marma point signature facial massage; and
Hand Massage (Hastabhyanga)  and/or Foot Massage (Padabhyanga) as part of the facial.
This sensory luxurious pampering experience will leaving your skin luminous and glowing.
Why not purchase a facial series at a discounted price?
Series of 6: $870