Mukha Lepanam (Herbal Face Mask)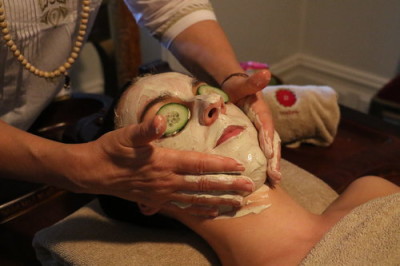 The herbal face pack is created bespoke for each client with different herbal powders, oils or creams to improve skin complexion and condition. This treatment begins with a steam and is then followed by application of the mask. This treatment detoxifies, cleanses and nourishes the system to enhance beauty from within.
Benefits of Mukha lepanam:
Prevents ageing;
Prevents wrinkles and improves skin tone;
Prevents pigmentation or discolouration;
Is beneficial in treating sunburn related conditions; and
Prevents cataract, strengthens optic nerve and muscles, and early optic disorders in children.