Mother's Day Ayurvedic Bliss Package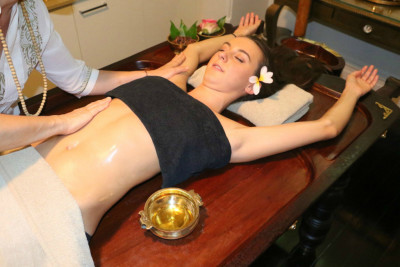 This package consists of:
1/4 hr Consultation
1/4 hr Rose Petal Foot Soak
1 1/4 hr Kalari Marma Therapy
1/4 hr Marma Point Facial Massage
1/2 hr Relax & Nurture
Complimentary Vata Tea
During Autumn, the Data dosha is predominant in the environment and our bodies. The cold, windy and rough weather is a key trait of this season. Autumn is the time to pacifying the excess of Vata experienced and is therefore the best time to receive nourishing and Vata balancing warm oil massage. A concentration on the Facial Marma will clear energy blockages, lymphatic drainage, neurological and muscular problems, while freeing emotional and psychological blocks.