Kinesiology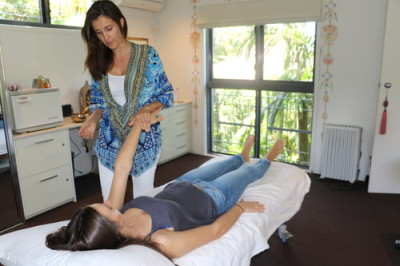 Kinesiology is a holistic energetic healing modality that uses muscle testing to identify energetic blocks within the body and mind and gives you the right tools to manage your health and vitality.
It covers all aspects of the body including:
Physiological – muscles, joints, bones
Biochemical – hormones and chemical processes in the body
Mental – emotional and spiritual
Kinesiology uses a variety of non-invasive balancing methods combining East and West philosophies and looks at the individual as a whole and not a segmented being. Some of the balancing methods include rubbing or tapping acupuncture points, massage, meridian balancing, colour therapy, sound therapy, hypnosis, life coaching and nutrition.
The aim of Kinesiology is to balance the body and unlock energy or 'qi' and can assist with:
Eliminating emotional, physical and mental stress
Managing pain
Increasing vitality
Assisting with decision-making
Overcoming past trauma
Identifying nutritional excess or deficiency
Aiding in muscle injury healing
Releasing fears and phobias
Enhanced learning abilities
Improving performance
All treatments are conducted in a safe, contemporary and ethical environment, which encourages trust, development and results.
Initial Consultations must be 1 1/2 hrs.
Note: Kinesiology does not diagnose or treat disease. It is an alternative healing modality, which assists the body to be in the best position to make sustainable positive change.
1 1/2 hrs: $195
1 hr: $165
1/2 hr Resonate Essences: $90