Ear Candling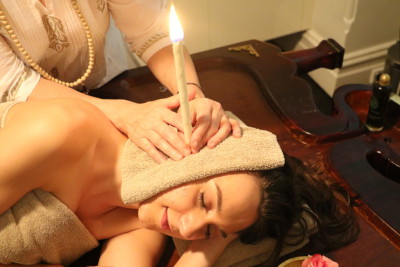 Ear Candling is an ancient natural therapy that has been around for thousands of years. Ear Candling is safe especially in pregnancy and for children as it is non- toxic and very relaxing & calming to receive. It relieves earaches, ear infections, excessive earwax, headaches, migraines, sinus problems, allergy problems, head colds, hay fever and stuffy noses. Ear Candling enhances the state of health & harmony in the body. A natural health alternative when many over the counter medicines are contraindicated in pregnancy or young children.
We use "Harmony Ear Candles" which are made of 100% Australian Bees Wax and 100% pure Essential Oils of Tea tree and Eucalyptus (Anti-microbial). Both ears are treated and each candle has a 20-25 minute burning time in adults and 10-15minutes in children.
Why not upgrade to our Deluxe Ear Candling Treatment?
1 hr Initial: $110
3/4 hr Follow Up: $80
1/2 hr Child: $75