Deluxe Ear Candling Treatment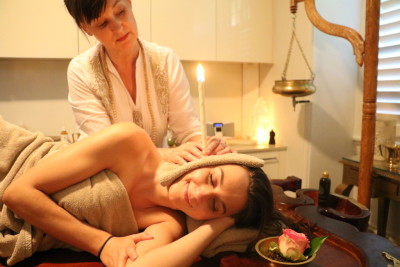 This 2 hr Deluxe Package consists of:
1/4 hr Consultation
3/4 hr Ear Candling using Harmony Ear Candles made from 100% Australian Bees Wax, 100% Cotton & Pure Essential Oils that burn longer than other Ear Candles (20 min per ear)
1/4 hr Manual Lymphatic Facial & Sinus Drainage
1/4 hr Aromatherapy Steam Inhalation using Organic Essential Oils to clear all sinus/nasal blockages/congestion
1/2 hr Rest & Relaxation
Ear Candling acts to aid ears by clearing out debris and earwax that has accumulated over the years. It is a very relaxing and calming treatment and enhances the state of health & harmony in the body boosting your immune system.
We use Harmony Ear Candles which are made of 100% Australian Bees Wax and 100% pure Essential Oils. They are safe for pregnancy and burn longer than other Ear Candles (20 minutes per ear).