Anahata Complete Indulgence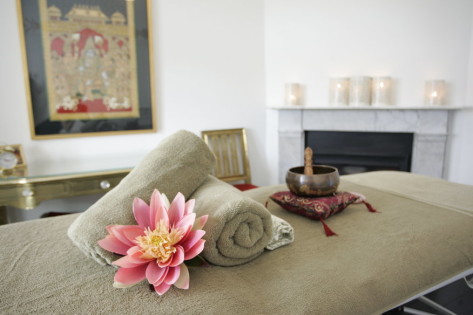 This is one of our most requested treatment packages!
The 'Complete Indulgence' package includes:
1/4 hr Consultation
3/4 hr Withania Honey Body Scrub
1/4 hr Shower
1 hr Ayurvedic Massage
1 hr OmVeda Classique Facial
1/2 hr Rest & Relaxation
This indulgent package was created from our most popular and highly requested treatments.
Begin with a tantalising Ayurvedic all over Withania Body scrub, to exfoliate and reawaken every skin cell in your body. Following a cleansing shower settle into your massage bed with a warm and nurturing all over Om Veda Signature Marma Point Ayurvedic Body Massage, using warmed herbalised Ayurvedic oils customised to your body type. Continue your blissful experience and state with the OmVeda Classique Facial selected uniquely for your specific skin type. Complete this experience with our Relaxation and Nurture in our peaceful and serene surroundings with seasonal Ayurvedic refreshments.