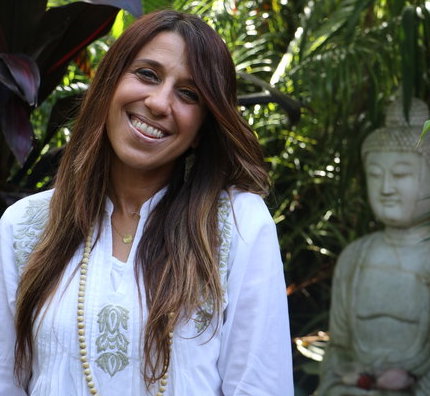 Rosetta integrates modalities of bodywork and healing developed from her extensive hands on experience in the spa industry.
Suffering from chronic Asthma as a child, Rosetta was treated with physiotherapy massage and light therapy. This treatment introduced her to the healing power of touch as a way to ease and comfort individuals. It is not surprising that she has now embarked into the healing profession, which is one of her greatest passions.
Her graduation in 2000 from the Australian College of Shiatsu, Melbourne, with a Diploma in Shiatsu and Oriental methods founded her core belief that everything in existence is a manifestation of energy and that good health is reliant upon the harmonious flow of energy in the body. She furthered her studies into Remedial and Swedish Massage at NSW School of Massage, Sydney in 2002 in an effort to better understand corrective tissue and injury management.
In 2013 Rosetta opened a new doorway when she graduated as a Transference Healing Practioner. This modality works with clearing the etheric field, chakra balancing, working with spiritual tools such as crystals, resins, light and sound therapy, breath work and tapping into ancient sacred knowledge.
Her love and fascination of India over the last 10 years has marked the beginning of her training and practice into ancient systems of Ayurveda and Yoga.
Rosetta is additionally qualified in Sacred Stones Massage, Abhyanga Massage as well as OmVeda and Subtle Energies Treatments performed at Anahata.
"My aim is to support others in their quest for healing. To hold a safe and nurturing space to allow the body, mind and spirit to repair, balance and find new energy.
I believe that at this time on earth, our bodies, our consciousness and our reality are undergoing rapid transformation. We need 'time out' from out busy lives in order to maintain wellness and to manifest our highest aspirations, to live a peaceful, harmonious and balanced life."