---
"4 Ayurvedic spots you should know about
1. Anahata Spa
Hidden away in a beautiful house in Mosman, this spa and treatment centre is an authentic Ayurvedic gem. Dr. Shivani Verma is on hand for comprehensive consultations, using traditional diagnostic tools such as pulse and tongue reading and dosha analysis, allowing her to prescribe an individual lifestyle and treatment plan. We tried the Ayurvedic massage, one of Anahata's most popular treatments, which begins with a 15-minute consultation with Dr. Shivani to address health concerns and evaluate body type, resulting in a deeply healing bespoke treatment using a specially chosen oil from the brilliant Australian Ayurvedic line OmVeda, and rounded-off with a spot of relaxation in Anahata's courtyard with a cup of homemade chai."
Click here to read the full Sporteluxe article featuring Anahata Therapies!
---
Click here to see Jana and Jane discussing the Jane Iredale Makeup Range.
---
The OmVeda Herbal Dexofication Treatment at Anahata as featured on The Kerri-Anne ShowThis treatment is a unique combination of herbal powders blended with fresh yoghurt to detoxify, heal and balance the condition of the skin. A dual action of nourishing and exfoliating, hydrating and rejuvenating the skin. Suitable for all skin types resulting in a smooth, soft skin, and removing any minor blemishes from the skin.
---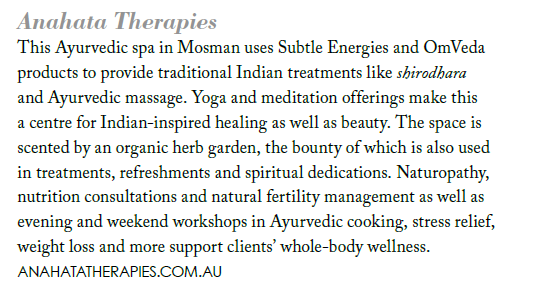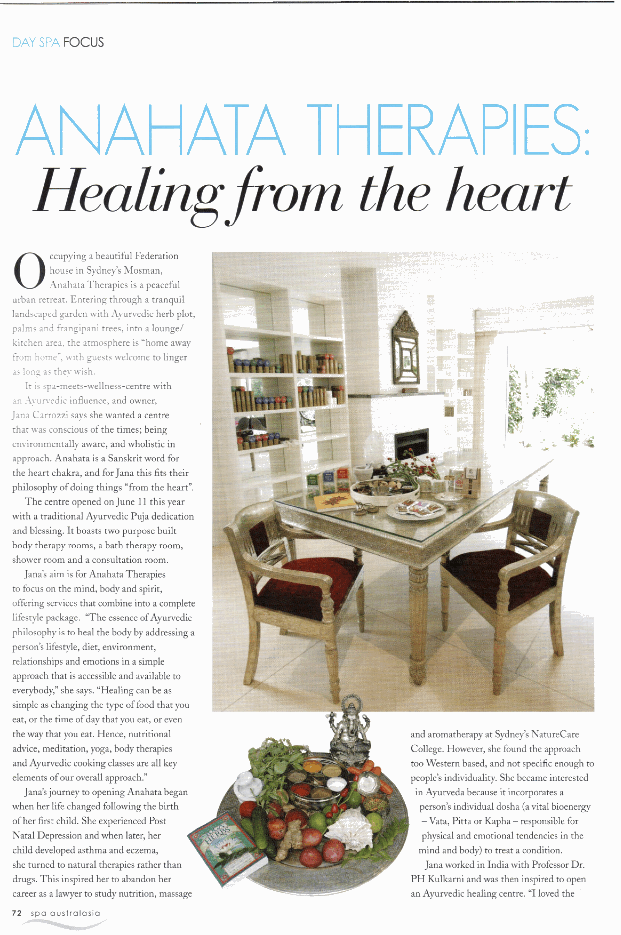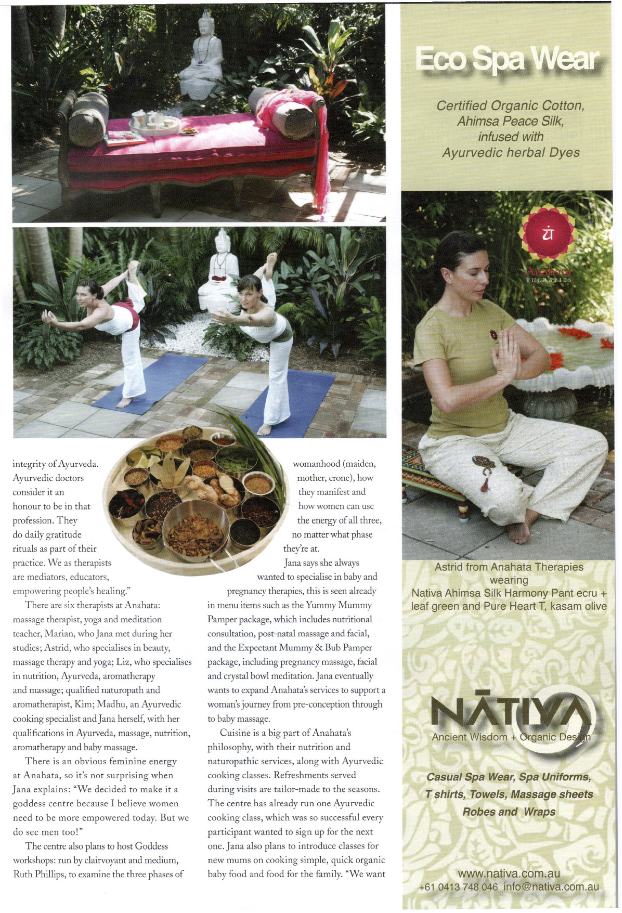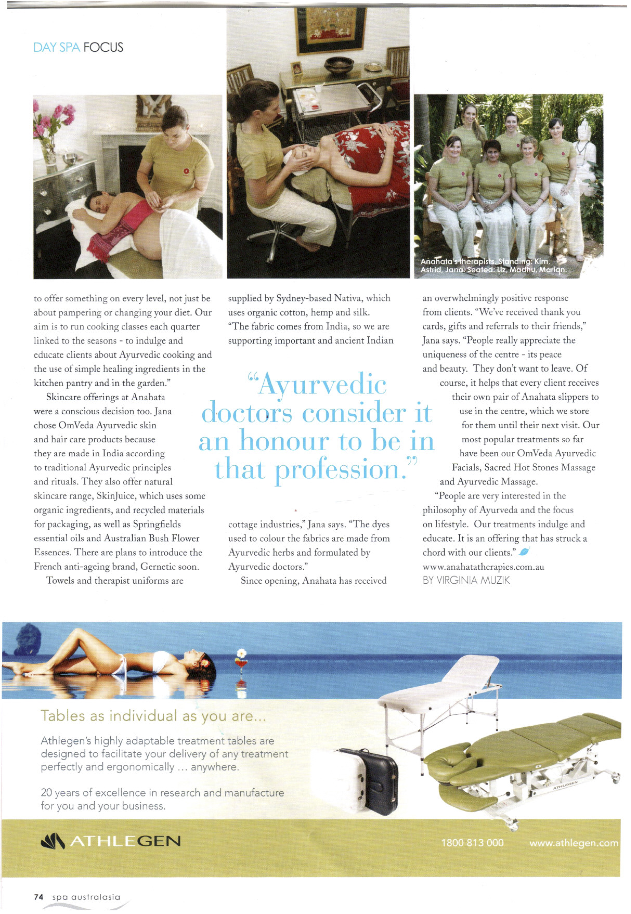 ---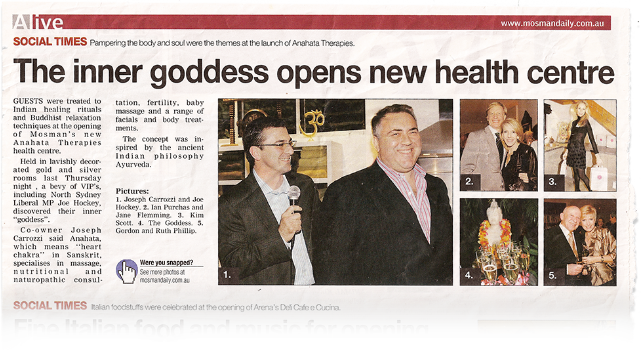 ---