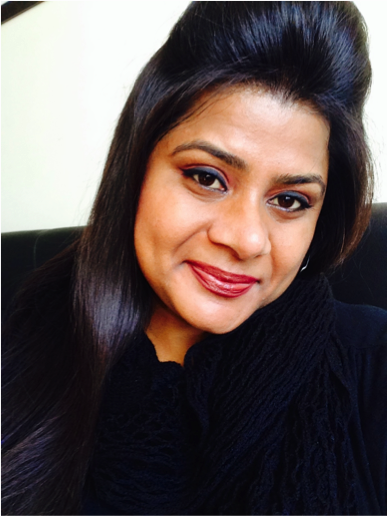 Ayurveda is the world's first science. Ayurveda centers upon the creation and sustenance of a happy, healthy and peaceful society. Ayurveda has two twin aims:
maintain wellbeing among the healthy; and
treat sicknesses of the unwell.
Although Ayurveda is especially interested in lifestyle, when it comes to maintaining the health and beauty of the person, natural herbs, medicines and products also play a vital, complementary part.
Dr. Shivani's philosophy of "prevention with nature is better than cure", was her inspiration for learning Ayurveda. That said, for people already suffering from sickness, healing and curing with Ayurveda is a time-tested approach.
Dr Shivani completed her 5.5-year bachelor degree in Ayurvedic Medicine and Surgery in 2010. Since this time, she has spent over 5 years in Ayurvedic hospitals and spas as an Ayurvedic Doctor and Spa Manager. These roles intrinsically involved her in the set-up of various new spas, as well as the training of new staff members in traditional Ayurvedic treatments and therapies. There she remained steadfastly committed to rendering services in a diligent and sober way.
Dr Shivani is unreservedly devoted to upholding the dignity of her noble profession through continuous learning, and the application of knowledge. As such, Dr Shivani is also trained in various beauty therapies, including Ayurvedic Marma Facials, Ayurvedic Body Scrub, Ayurvedic Body Masks (Tanlepa), as well as manicures and pedicures.
Dr Sihvani is also internationally spa trained in treatments including Deep-Tissue Massage, Classical Swedish Massage, Aromatherapy, and Balinese Massage.
Dr. Shivani has expertise in:
Chronic Disorders like Rheumatoid Arthritis, Gout, Osteoarthritis, Osteoporosis, Chronic Fatigue Syndrome, Diabetes;
Respiratory Disorders like Asthma, Sinusitis, and Bronchitis;
mental status – Depression ,Migraine ,Insomnia, Anxiety;
Digestive Disorders – IBS ,Crohn's disease;
skin problems – Psoriasis, Eczema, Acne;
hair and scalp problems – hair loss, falling hair, premature greying, dandruff, and hair thinning;
male infertility;
female health problems; and
various rejuvenation treatments.
Come in to see Dr Shivani today for:
healthy lifestyle consultations (including whole day routine and diet plans);
pulse diagnosis (recognition of constitutional type body dosha);
herbal home remedies for prevention as well as cure;
Panchakarma;
ayurvedic practical treatments (Shirodhara, Snehana, Abhyanga, Udwarthanam, Indian Head Massage);
international spa treatments (Sweedish and Deep Tissue Massages);
herbal beauty treatments (facials, scrubs and many more);
herbal remedies and cure with herbal medicine; and
basic Yoga, Meditation, Pranayam, and Acupressure.
"Wishing good health and spiritual balance"