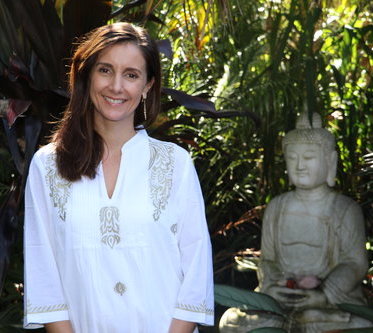 Kinesiologist, Hypnotherapist, Ayurvedic Consultant, Health Coach
De-Anne is extremely passionate practitioner of Kinesiology, Hypnotherapy, Neuro Linguistic Programming (NLP), Time Line Therapy, Life Coaching, Emotional Freedom Technique (EFT), and Ayurveda.
Her passion is holistic health and wellbeing (mentally and physically), working closely with people being a catalyst to help them realise and unleash their potential.
If you have experienced Kinesiology or are new to it, below are some things Kinesiology can help you with:
Eliminating emotional, physical and mental stress
Managing pain
Increasing vitality
Assisting with decision-making
Overcoming past trauma
Identifying nutritional excess or deficiency
Aiding in muscle injury healing
Releasing fears and phobias
Enhanced learning abilities
Improving performance
With hypnotherapy De-Anne's scope of practice in this area she can assist you with:
Stop Smoking
Weight Loss
Stress Release
Performance Enhancement (Sports, Career, Sales, HSC/exams)
Changing Bad Habits such as Nail Biting
Her aim is for you to take control and be responsible for your own health with the ultimate goal to feel and look amazing.
Previous to her career in health & wellness De-Anne worked for 15 years in the busy and often stressful corporate Marketing and Advertising world with large corporations such as Audi Australia, Network TEN, Advertising with BBH London and Whybin\TBWA Australia.
As a wife and working mother of two children she understands the vital importance to support others in helping reduce anxiety and stress, whilst improving energy levels, motivation and inspiration.
Qualifications:
Diploma of Kinesiology (ACKM)
Accredited Instructor Foundation Principles of PKP Kinesiology and Kinesiology for High-level Wellness & Vitality
Certificate Hypnosis
Master Practitioner & Coach of Neuro-Linguistic Programming (NLP)
Trainer of Neuro-Linguistic Programming NLP & Neurological Re-patterning
Time Line Therapy®
Certificate in Emotional Freedom Technique (EFT)
Certificate IV Ayurvedic Lifestyle Consultation
Touch for Health Certificates I – IV
Diploma of Remedial Massage & Certificate Sports Massage & Trigger Point Therapy
Certified Resonate Essences Practitioner
Certificate Auriculotherapy
Certified Infant Massage Instructor
Bachelor of Business (Queensland University of Technology)
Memberships/Associations:
Australian Traditional Medicine Society (ATMS)
International Institute for Complementary Therapists (IICT)